VALENTINO: A Synonym for Elegance, Craftsmanship, and Timeless Luxury
The Genesis of Valentino: A Tale of Elegance and Artistry
In the heart of Rome, in 1960, a brand was born that would become synonymous with Italian elegance and enduring style - Valentino. The brainchild of Valentino Garavani, a designer with a fervor for fashion and the arts, Valentino is a tribute to refined craftsmanship and sophisticated design, globally acclaimed for its meticulous detail.
Drawing inspiration from the grandeur of the Roman Empire and Italy's rich artistic heritage, Valentino infuses its collections with a sense of historical drama and classical elegance. Simultaneously, it embraces the present by incorporating modern trends and innovative techniques. This blend of the past and present, tradition and innovation, sets Valentino apart in the luxury fashion industry.
The Valentino Journey: From Parisian Training to Global Acclaim
Born in Voghera, Italy, Valentino Garavani's early passion for fashion led him to the esteemed École des Beaux-Arts and the Chambre Syndicale de la Couture Parisienne in Paris. Under the mentorship of designers like Jean Desses and Guy Laroche, Valentino honed his skills, returning to Italy to co-found the Valentino fashion house in Rome with Giancarlo Giammetti. His designs, renowned for their romantic and feminine aesthetic, rapidly gained international acclaim. His signature "Valentino Red" remains a symbol of the brand's bold ethos and is a testament to Valentino's unwavering commitment to elegance.
Valentino's Guiding Principles: Elegance, Craftsmanship, and Timelessness
Valentino is deeply committed to three core principles - Elegance, Craftsmanship, and Timelessness. These values are echoed in every piece that carries the Valentino name, from haute couture to ready-to-wear, accessories, footwear, and fragrances.
Elegance is an integral part of Valentino's identity. The brand is celebrated for its refined aesthetic, merging romantic and modern elements to create sophisticated designs that enhance the wearer's individuality.
Craftsmanship is deeply ingrained in Valentino's approach. The brand upholds the art of Italian craftsmanship, with meticulous attention to detail evident in every piece. This commitment permeates all aspects of operation, from material selection to staff training.
Timelessness is a key tenet for Valentino. The brand designs pieces that transcend trends, offering enduring appeal. This commitment to timeless designs contributes to Valentino's enduring popularity among a diverse range of customers.
Valentino Now: A Global Vision of Style
Since 2012, Valentino S.p.A. has been under the control of Mayhoola for Investments LLC. This acquisition has catalyzed the potential growth of the Valentino brand. Valentino is a leader in international fashion, valuing the elevated added value that comes from a global vision of style.
Valentino's commitment extends beyond fashion to community engagement and environmental sustainability. This is evident in its mentorship programs, support initiatives, and its pledge to adopt transparent procedures to reduce its environmental impact. Valentino is also reimagining its heritage and business model, embracing 'resignification' to create sustainable collections that endure over time.
Creative Visionary: Pierpaolo Piccioli
Pierpaolo Piccioli has led Valentino as Creative Director since 2016. A native of Nettuno, Italy, Piccioli studied fashion design at Rome's Istituto Europeo di Design before joining Fendi alongside Maria Grazia Chiuri. After a decade at Fendi, Piccioli and Chiuri were appointed as co-creative directors at Valentino, where they revitalized the brand with their contemporary vision.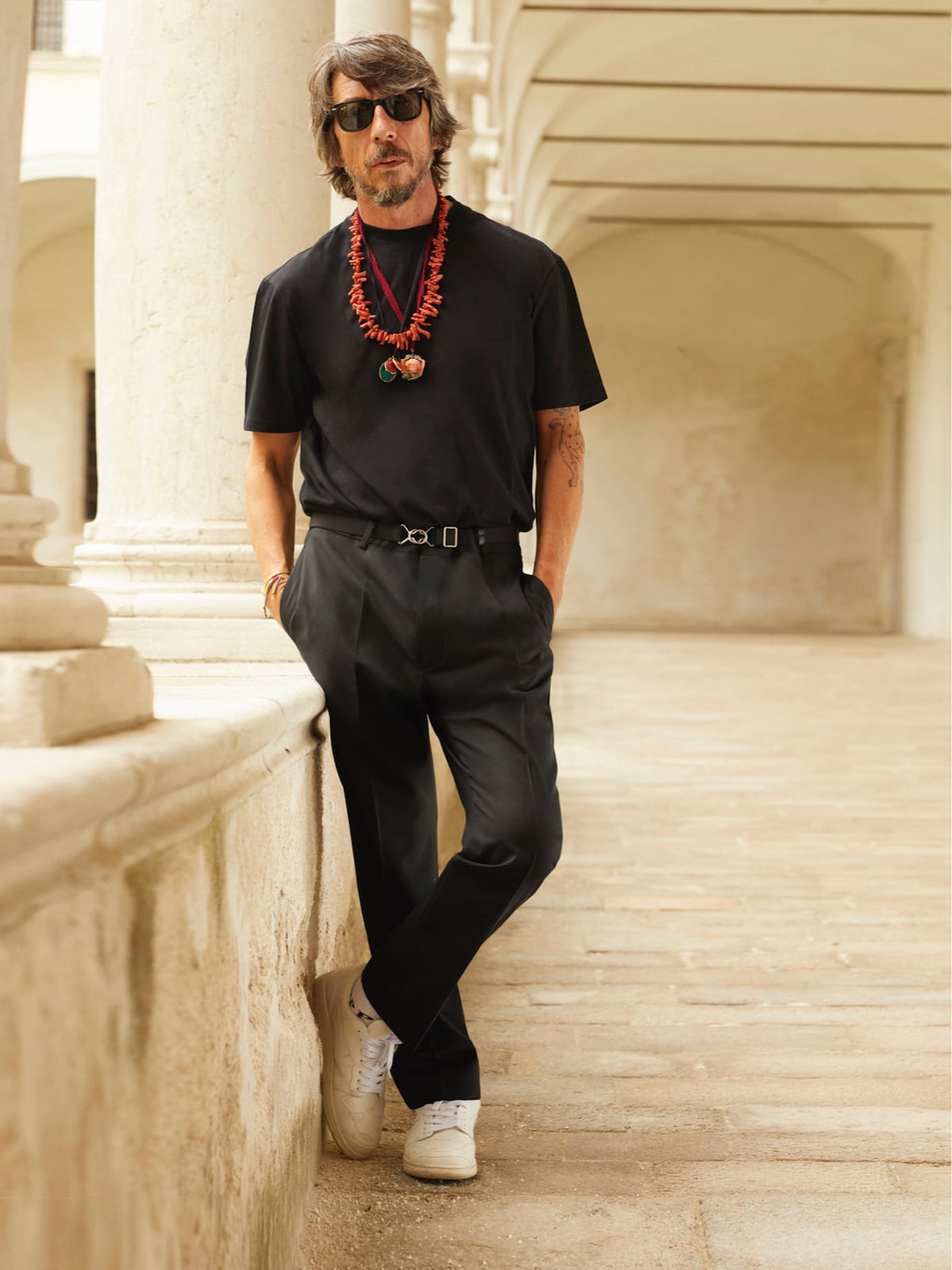 Piccioli's design ethos is grounded in emotion and the human touch. He believes in creating designs that resonate with people, that tell a story, and that carry a piece of the designer's heart. Under his leadership, Valentino has continued to evolve while staying true to its roots, offering collections that are romantic, modern, and unmistakably Valentino.
Valentino's Masterpieces: From Rockstud to Locò
Valentino's product offerings are a tribute to the brand's dedication to craftsmanship, innovation, and beauty. They span from haute couture to ready-to-wear, accessories, footwear, and fragrances. Each piece is a work of art, embodying the brand's values and vision.
One of Valentino's most iconic pieces is the Valentino Garavani Rockstud bag. Adorned with signature pyramid studs, this bag exemplifies the brand's ability to harmonize classic elegance with a modern edge.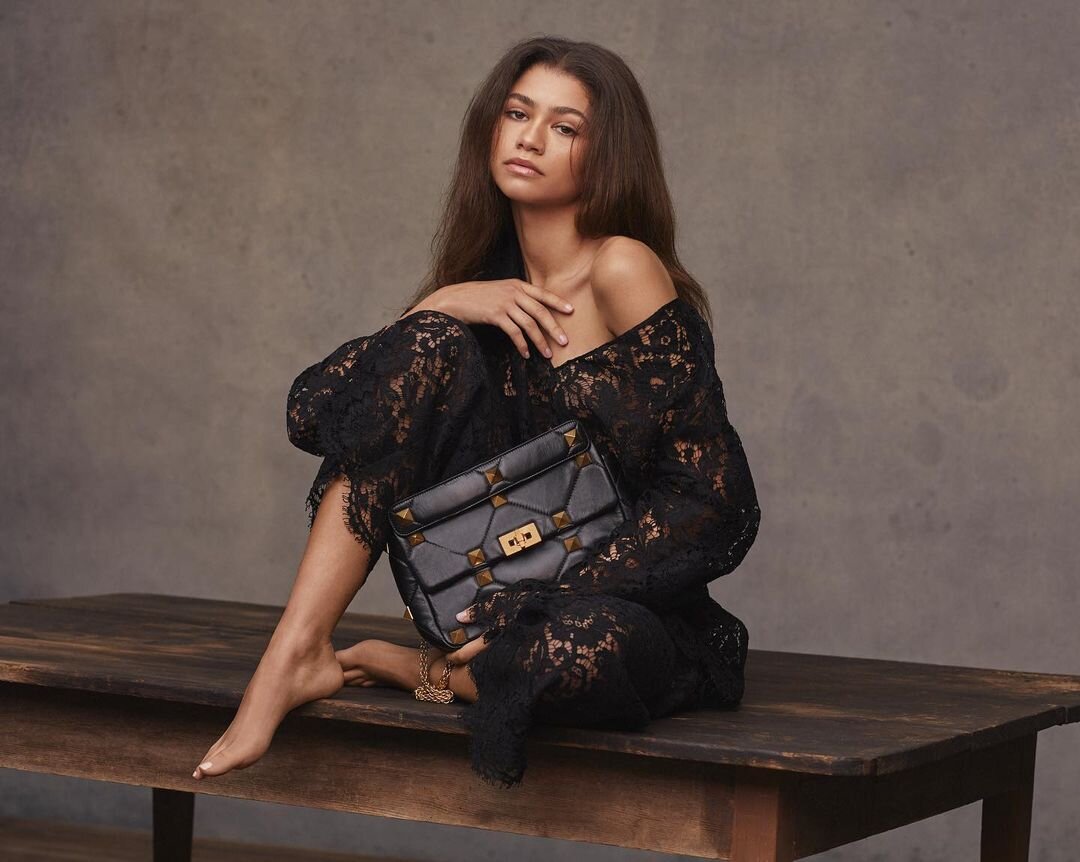 In continuation of the Rockstud's legacy, Valentino introduces the new Valentino Garavani Locò bag. Inspired by the concept of locomotion, this accessory balances style and functionality, making it an ideal companion for the modern woman. The Locò bag is a testament to Valentino's innovative spirit, with its sleek silhouette and meticulous detailing reflecting the brand's aesthetic - bold yet elegant, modern yet timeless.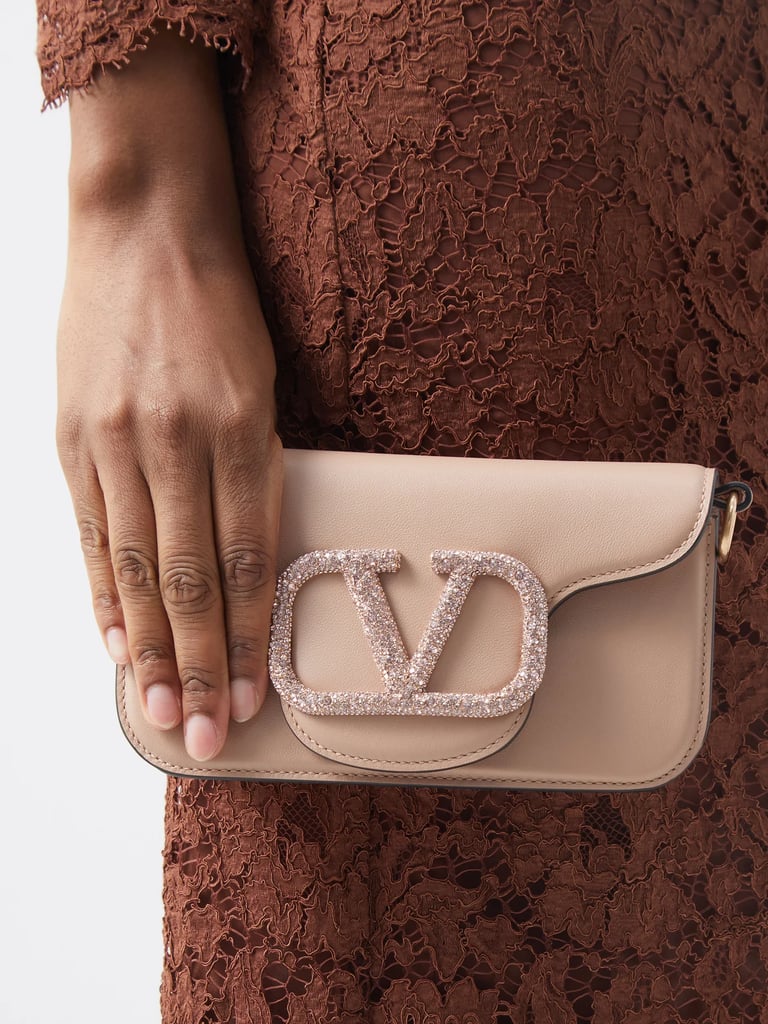 The Haute Couture Valentino line is a collection of unique dresses, entirely handmade by a team of about 60 specialized seamstresses, guided by four Premières within the Atelier of Palazzo Mignanelli in Rome. This commitment to craftsmanship and attention to detail is what sets Valentino apart in the luxury fashion industry.
Valentino's Legacy: Impact and Accolades
Valentino's impact on the fashion industry and its customers is profound. Numerous customers have expressed their love for the brand, praising its unique designs and exceptional quality. "Valentino is the epitome of elegance," says one customer. "Every piece feels special and is crafted with such care. It's more than just fashion; it's a work of art."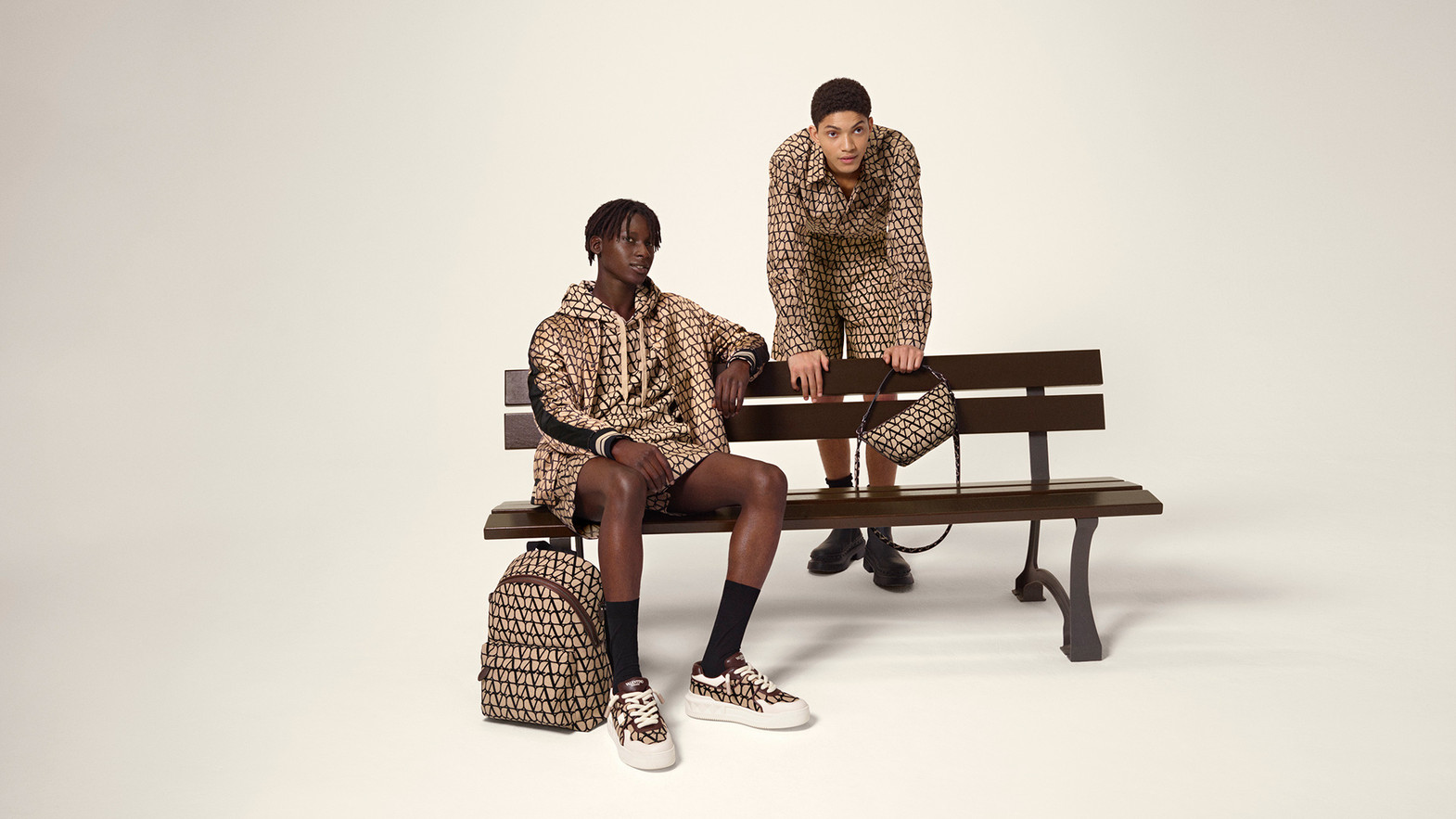 The brand has also received glowing reviews from reputable sources. Vogue has described Valentino's designs as "a masterclass in modern romanticism," while Harper's Bazaar has lauded the brand for its "unwavering commitment to craftsmanship." Valentino's creations have graced countless red carpets, transforming the way we perceive luxury fashion and setting new standards in design and innovation.
Embrace the Valentino Elegance
Immerse yourself in the iconic blend of elegance, craftsmanship, and timeless luxury that is Valentino. Each piece in our collection is a testament to the artistry, innovation, and exceptional craftsmanship that have become synonymous with the Valentino name. From our iconic Valentino Garavani Rockstud Bag to the new Valentino Garavani Locò bag, there's something for everyone in the Valentino universe.

Don't just wear fashion - embody artistry. Choose Valentino for its unwavering commitment to quality, its pioneering spirit, and its timeless elegance. Elevate your style and express your individuality with our diverse range of products.