BALMAIN: The Symphony of French Elegance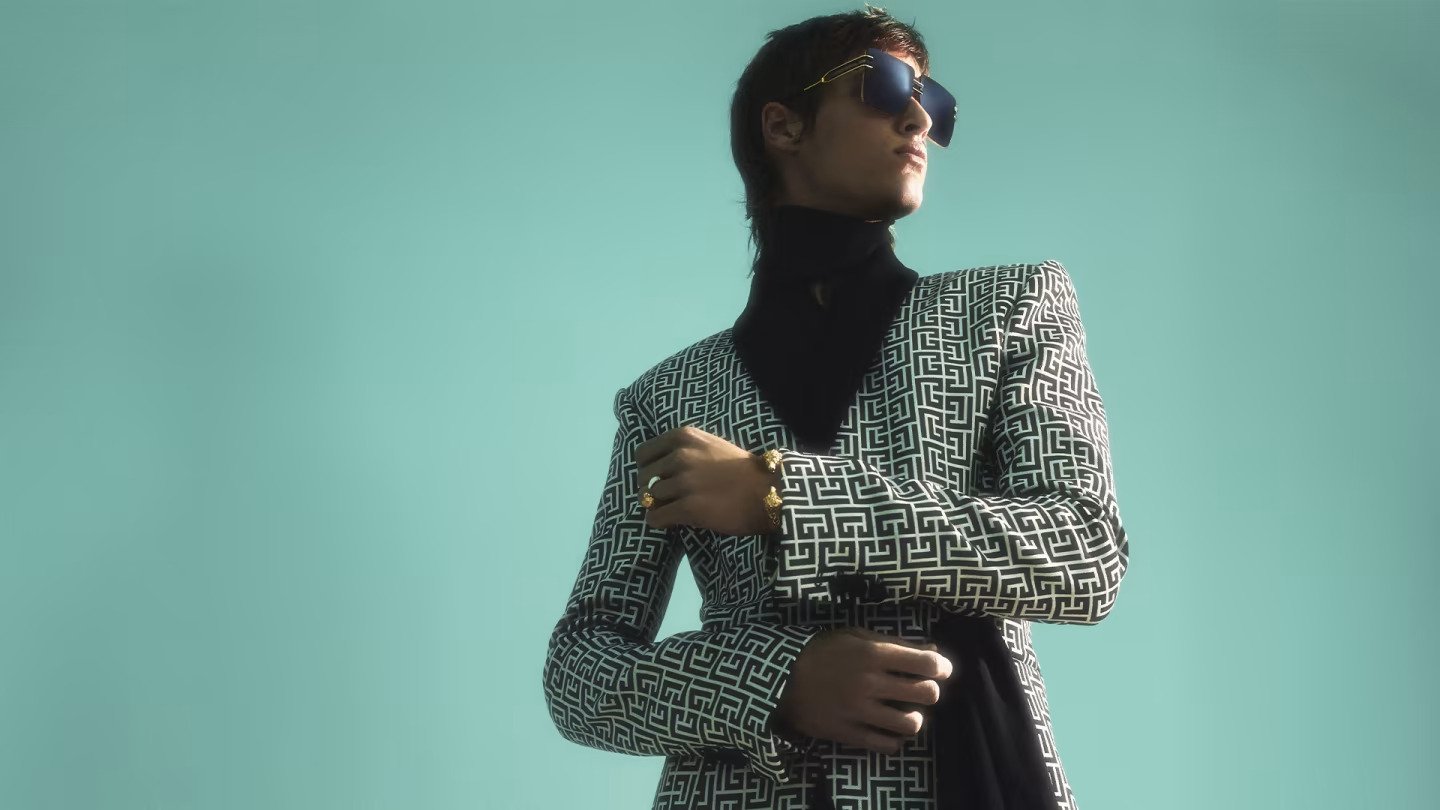 Balmain's Heritage: The Essence of French Elegance
Step into the captivating realm of Balmain, a French luxury fashion house that has woven an intricate tapestry of heritage spanning over seven decades. Balmain, founded in 1945 by Pierre Balmain, is the embodiment of post-liberation Parisian optimism. The brand's philosophy, the "architecture of beauty," is a delicate blend of elegance, sophistication, and an unwavering pursuit of perfection. This ethos, deeply rooted in the brand's DNA, has been the guiding principle in creating timeless fashion that transcends fleeting trends.
Pierre Balmain, a native of the charming Alpine village of St Jean de Maurienne, channeled his passion for design and his keen eye for detail into the creation of his eponymous brand. Balmain's enduring vision was to enhance women's natural beauty through his designs, a principle that continues to echo through the brand's creations today. This vision quickly garnered international acclaim, with iconic figures such as Ava Gardner and Brigitte Bardot embracing the brand, thus leaving an indelible imprint on the fashion industry. Today, this legacy of celebrating natural beauty and creating designs that empower and inspire continues to be a cornerstone of the Balmain brand.
Balmain's Evolution: A Journey of Audacity and Innovation
The journey of Balmain began in the liberated Paris of 1945, where Pierre Balmain dared to reintroduce glamour into fashion, a stark contrast to the austerity of the war years. His elegant and sophisticated designs quickly resonated with the public, placing Balmain at the forefront of French luxury. This bold move to reintroduce glamour and sophistication into a world recovering from the ravages of war was a testament to Pierre's audacious spirit and his belief in the transformative power of fashion.
Pierre's experiences working with renowned designers such as Edward Molyneux and Lucien Lelong shaped the brand's identity. His time at Lelong's couture house, alongside Christian Dior, revolutionized Balmain's design philosophy, while his friendship with Gertrude Stein and Alice B Toklas provided early patronage and advocacy for his work. These experiences and relationships not only influenced Pierre's design philosophy but also shaped the culture and ethos of the Balmain brand. This legacy of mentorship, collaboration, and mutual inspiration continues to be a vital part of Balmain's identity.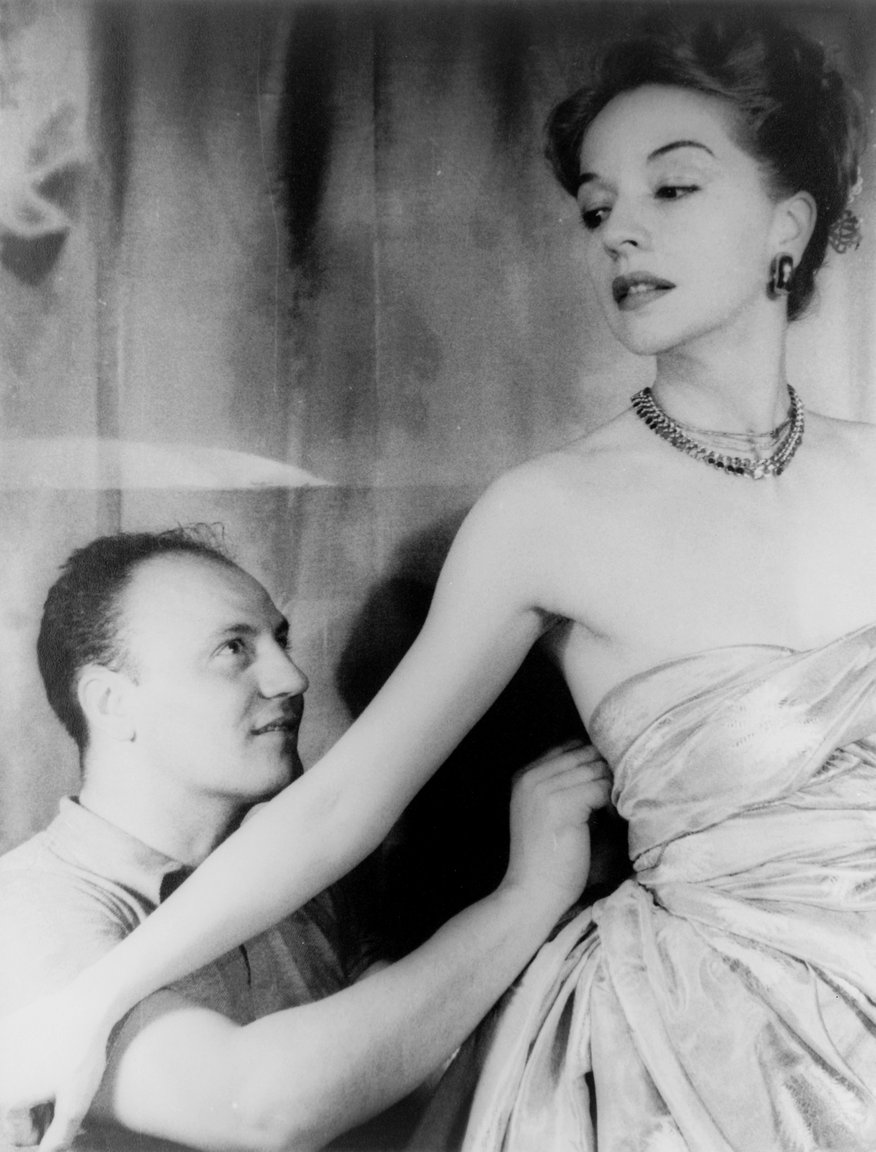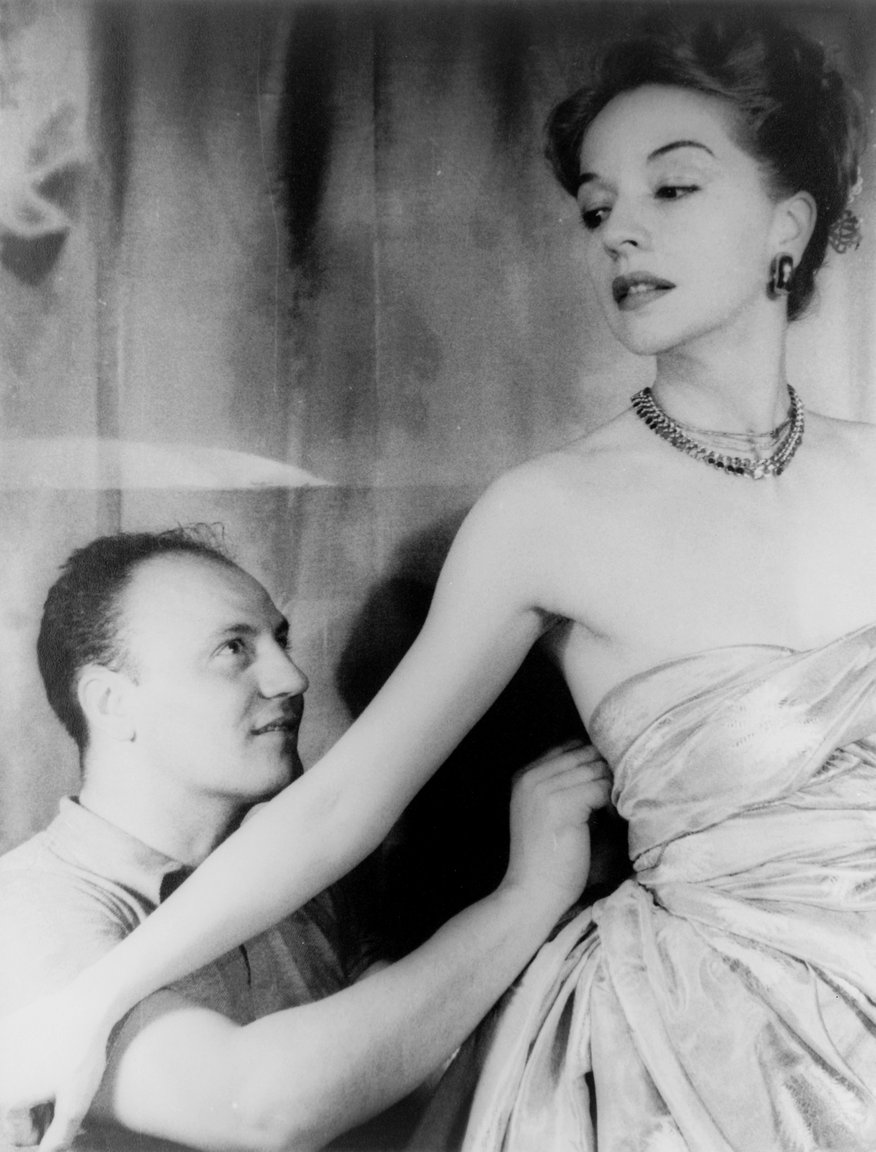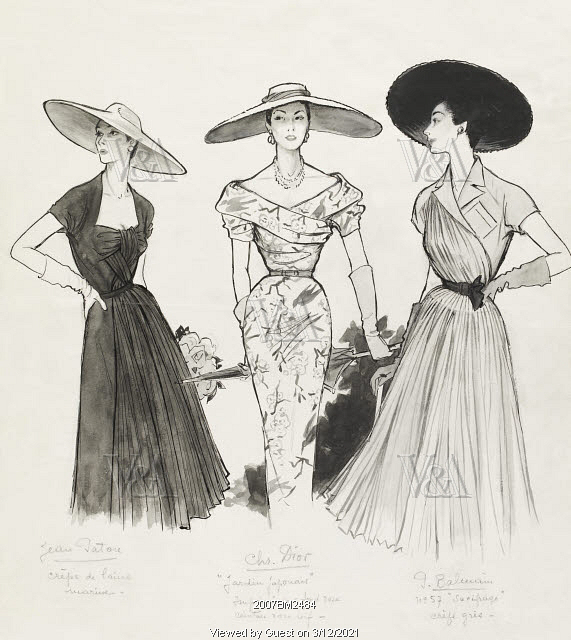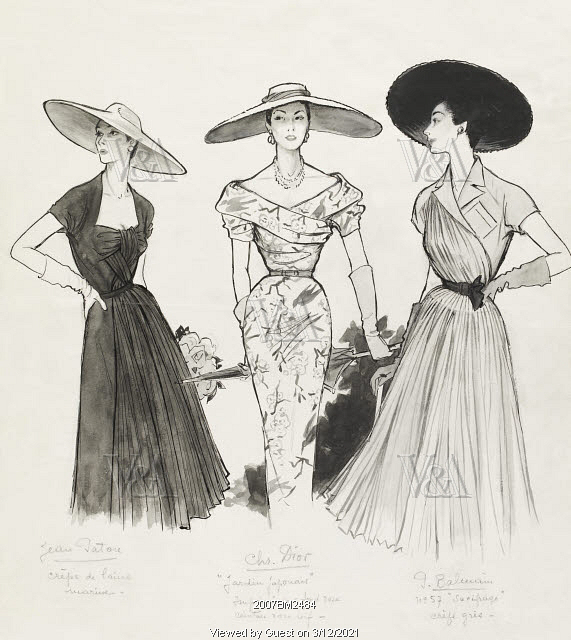 After Pierre Balmain's passing in 1982, the brand navigated a period of transformation until Olivier Rousteing took the helm in 2011. Rousteing revitalized Balmain with his audacious designs and innovative approach, redefining its identity while honoring its heritage. Under Rousteing's leadership, Balmain has continued to push the boundaries of fashion, seamlessly blending tradition with innovation and maintaining the brand's commitment to craftsmanship and quality.
Balmain's Ethos: Craftsmanship, Innovation, and Audacity
Balmain is built on a foundation of craftsmanship, innovation, and audacity. Each Balmain creation is a testament to the brand's meticulous attention to detail, showcasing the brand's dedication to craftsmanship. This commitment to craftsmanship extends beyond the physical creation of garments. It's a philosophy that permeates every aspect of the brand, from the design process to customer service, ensuring that every interaction with Balmain is a reflection of its commitment to quality and excellence.
Under Olivier Rousteing's guidance, Balmain has embraced digital technology, becoming one of the first luxury houses to livestream its runway shows. This progressive approach extends to its designs, which masterfully blend tradition and modernity. Balmain's commitment to innovation is not just about embracing new technologies or trends. It's about pushing the boundaries of what's possible in fashion, constantly challenging the status quo, and redefining luxury for the modern age.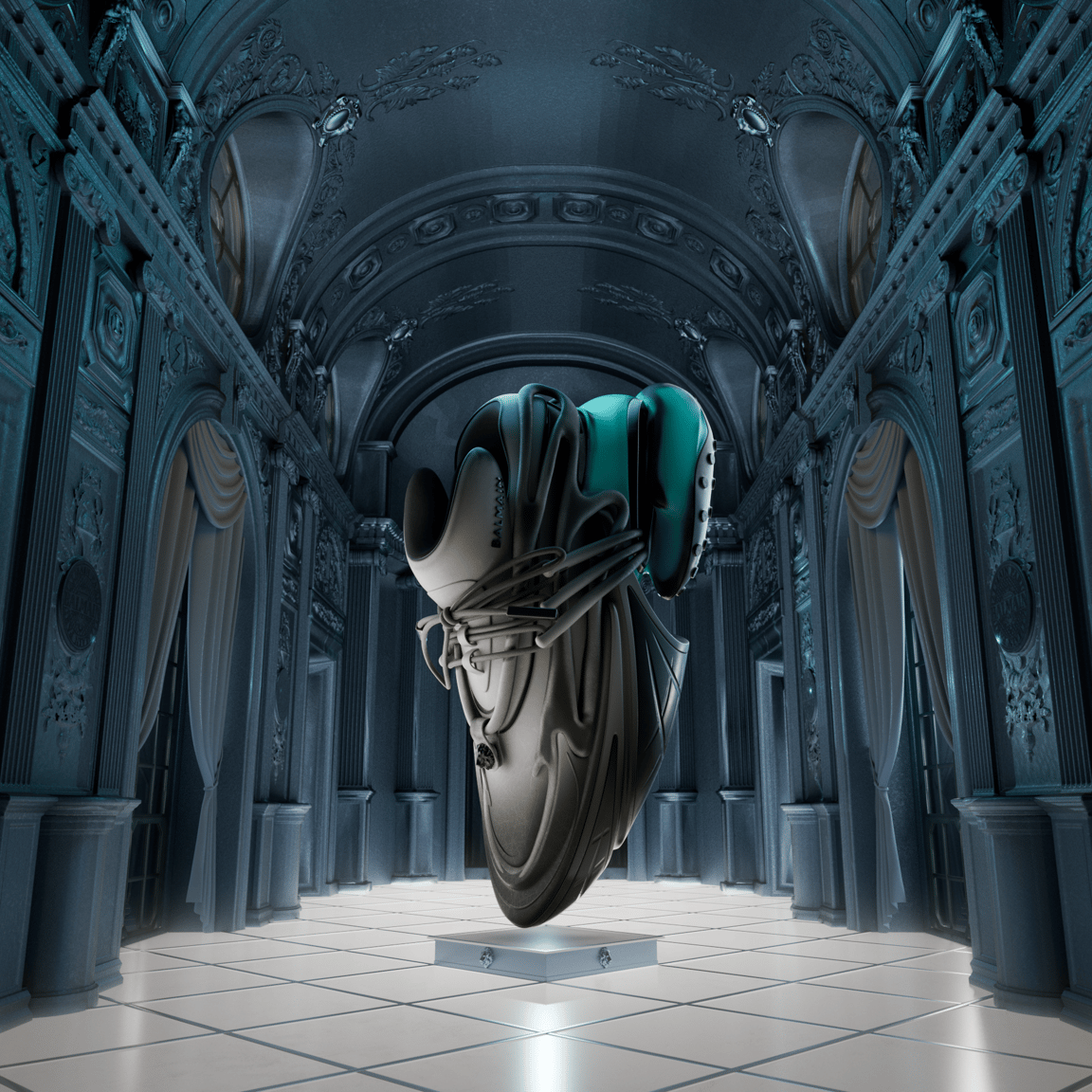 Balmain's audacity is a defining attribute, embodied in Pierre Balmain's daring decision to establish his own fashion house in post-war Paris, and in Olivier Rousteing's bold designs and commitment to pushing boundaries. This audacity is not just about taking risks or being bold. It's about having the courage to stay true to the brand's values, even when faced with challenges or criticism. It's about continuously striving for excellence, pushing the limits of creativity, and never settling for anything less than the best.
Balmain Army: A Movement of Bold Individuality
Balmain is more than a fashion house; it's a movement, a force of followers aptly named the "Balmain Army." This term, coined by Olivier Rousteing, encapsulates the brand's distinct, diverse, and empowered community. The Balmain Army is a collective of 'troublemakers' in the best sense, individuals who challenge the status quo and advocate for change. This community of loyal followers is a testament to the brand's impact and influence, a reflection of its ability to inspire and empower through fashion.
Balmain's collaborations showcase its innovative spirit and boundary-pushing ethos. From the BALMAIN X PUMA X CARA DELEVINGNE collaboration, drawing inspiration from boxing, to the BALMAIN X BARBIE collection, merging Balmain's iconic designs with Barbie's signature pink palette, each collaboration is a testament to Balmain's unique DNA. These collaborations not only highlight Balmain's commitment to innovation but also its ability to adapt and evolve, staying relevant and exciting in a rapidly changing fashion landscape.
Olivier Rousteing: The Vanguard of Balmain's Revolution
Olivier Rousteing, a revolutionary figure in fashion, is the creative force propelling Balmain today. His bold, glamorous designs harmonize historical opulence with a contemporary edge. His transformative approach has shifted high Paris fashion from its traditional confines into a digitally shaped world, making Balmain a revolutionary force in the fashion industry.
Rousteing's journey is marked by audacity and determination. Leaving fashion school at 18, he moved to Paris with nothing but ambition, leading to his role at Balmain, a position he's held for over a decade. His transformative approach has shifted high Paris fashion from its traditional confines into a digitally shaped world, making Balmain a revolutionary force in the fashion industry.
Rousteing's vision is a delicate balance of contrasts—old and new, tradition and innovation—that has ushered in a new era of relevance for the brand. His work and leadership serve as an inspiration for those who dare to dream and break the mold, making him an integral part of the brand's story.
Balmain's Signature Pieces: A Testament to French Craftsmanship
Balmain's product range is a testament to its commitment to craftsmanship and luxury. The BBuzz Bag, a standout product, is youthful yet rooted in decades of European craftsmanship tradition. Inspired by Rousteing's runway signatures, this day-to-evening bag is designed for the rebellious and inclusive Balmain Army. The house's famed atelier and master Italian leather craftsmen have collaborated to ensure BBuzz's color options match Rousteing's latest designs.
Another iconic offering is the Balmain Unicorn Futuristic Sneaker. With its moulded, aerodynamic silhouette and chunky sole, it's the latest trendsetter from Balmain. The brand will soon launch The Baroque Unicorn, an extremely limited-edition design of the Unicorn Sneakers, available as part of an exclusive bundle for waitlist members. This coveted item showcases Balmain's commitment to quality, style, and innovation, offering customers a piece of the brand's legacy and the latest in fashion trends.
Balmain's Influence: Shaping the Fashion Industry
Balmain's impact on the fashion industry is undeniable. Customers and critics alike applaud the brand for its daring designs and commitment to quality. Vogue has described Balmain's collections as "a masterclass in maximalist dressing," while customers often express their appreciation for the brand's ability to make them feel confident and glamorous.
One customer testimonial reads "Balmain continues to push the boundaries of fashion, blending tradition with a fresh, modern edge. It's not just about wearing a piece of clothing; it's about experiencing a piece of history." This sentiment reflects the brand's commitment to creating not just clothes, but experiences. Each Balmain design is a piece of art, a testament to the brand's rich history and its commitment to innovation and quality.
The brand's products have transformed the wardrobe of many, becoming a staple in the closets of fashion enthusiasts worldwide. Balmain's commitment to inclusivity and representation in the fashion industry has also made a significant impact, challenging norms and paving the way for a more diverse and inclusive fashion landscape.
Experience Balmain: Embodying the Legacy of French Luxury Fashion
Immerse yourself in the unique fusion of tradition and innovation that is Balmain. Each piece in our collection is a testament to French elegance, audacious design, and superior craftsmanship. From our iconic BBuzz Bag to the modern Unicorn Futuristic Sneaker, there's something for everyone in the Balmain universe.

Don't just wear fashion - embody a legacy. Choose Balmain for its unwavering commitment to quality, its pioneering spirit, and its timeless elegance. Elevate your style and express your individuality with our diverse range of products. Experience the pinnacle of French luxury fashion with Balmain today.